FGFD Water and Wastewater
Dependable products for all the stages of your wastewater operations
Combustion risks are present even in the water and wastewater industries. We'll keep you safe with fixed gas and flame detection (FGFD).
button here
Leading the Way in Water and Wastewater FGFD Safety
Workers encounter a wide variety of hazards when it comes to water treatment plants, sewage systems and the intricacies of piping and storage tanks. Explosive gases, volatile chemicals and hazardous disinfectants are just a few of the potential threats that our comprehensive line of gas detectors and customized solutions, can help to address.
With increased concern for clean air, many wastewater treatment plants are adding scrubber systems to help control odor emissions.
Areas of wastewater treatment plants that are subject to flooding are ideal for a sample draw system specifically designed for optimum performance within high-moisture environments. We offer solutions that meet NFPA 820 standards.
When entering or cleaning sewage tanks, workers can encounter flammable or toxic gases such as methane and hydrogen sulfide(H2S) or oxygen-deficiency due to piping and other components.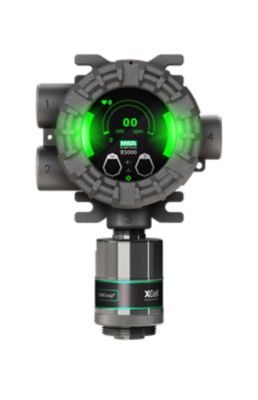 ULTIMA® X5000 Gas Monitor
The ULTIMA® X5000 Gas Monitor is the future of gas detection for oxygen, toxic and combustible gases. MSA XCell® gas sensors with TruCal® technology offer calibration cycles up to 24 months (local calibration respected). The gas transmitter's advanced, multi-lingual OLED display is easy to read and the unique touch-screen interface makes it simple to navigate.
View details
FIND WATER AND WASTEWATER FGFD PRODUCTS
TOP WATER AND WASTEWATER FGFD PRODUCTS
VIEW ALL PRODUCTS